Boeing 737NG Yoke Checklist Decals
Before to use the professional 737 YOKES, for my Cockpit I printed some extra sheets of "Yoke Checklist Decals" to be attached on both Captain and First Officer Yoke.
For Example in my old cockpit I used it at begining of the activity with the CH Yokes, but they are useful for every type of Control Device.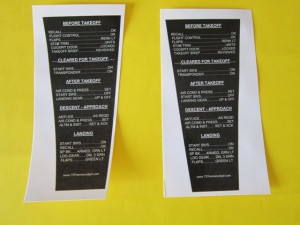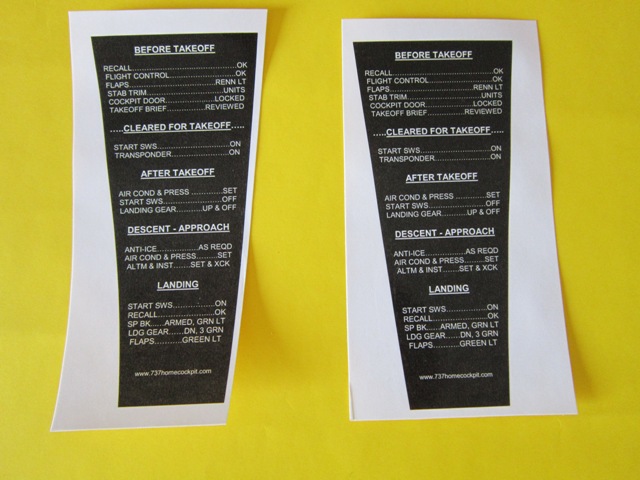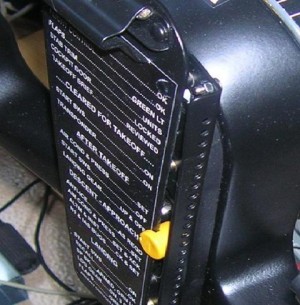 If you are interested to have it, please contact me at info@737homecockpit.com for more details and price.
General Description and Characteristics:
Fully compatible with all Yokes available in the Simulation World
Replica of the Original Dimension (Scale 1:1)
Printed with Professional Laser Color Printer on Special Plastic and Adhesive Paper
High Quality Materials with Professional Adhesion and Lamination Process
Useful for Rapid Check of the most important Flight Phase (Before Takeoff, After Takeoff, Descent-Approach and Landing checklist)
Useful for Fligh Deck Decoration
Nice to have