For my Flight Deck I have opted to use a Flyengravity's CDU for Captain Side, while for Co-Pilot, due to the high price of the unit, my idea was to use a Dummy.
So I bought from my friend Luca a used, but in good condition CDU (see first picture).
Subsequently I bought from a my friend Giancarlo another Flyengravity's CDU to use for First Officer side (see second picture).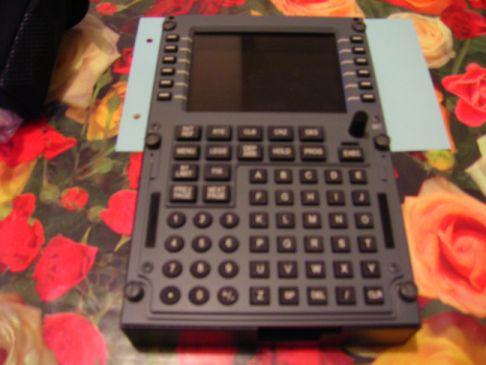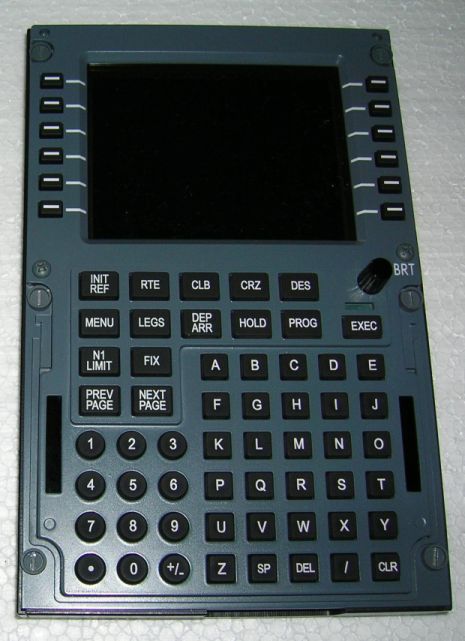 The main characteristics of the Engravity CDUs are reported here below:
USB Connection (Plug & Play)
Integrated 5" LCD Display (No need for a extra graphics card, just USB)
Injected modelled hard keys with laser etched inscriptions
Full adjustable amber coloured backlight on every key
Dimensions 146 x 226 mm Only 1 inch in depth
Power Supply 12 V Adapter, USB cable and driver software.
Both CDUs has been mounted on CDU BAY as shown below …